Whether I'd like to admit it or not, I'm certainly ready for spring. There's a slight excitement when each season approaches, I'm wintered out and ready to ditch the Heavy Jackets for something a bit more light and colorful. I generally dress with my mood, my body felt a little pretentious and decided to dress with a mix of spring, more so I decided to test the winds and play with my textures and layering.
One of my favorite jackets happens to be my Leather Jacket which I bought from All Saints, I really love experimenting with it, it really adds a lot of chic to most looks i aim for and can be dressed down or up. So i really wanted to wear my Leather Jacket but knew it wouldn't suffice the wind in New York alone so opted to layer it with a few different pieces, which includes a long sleeve striped shirt from and my robe.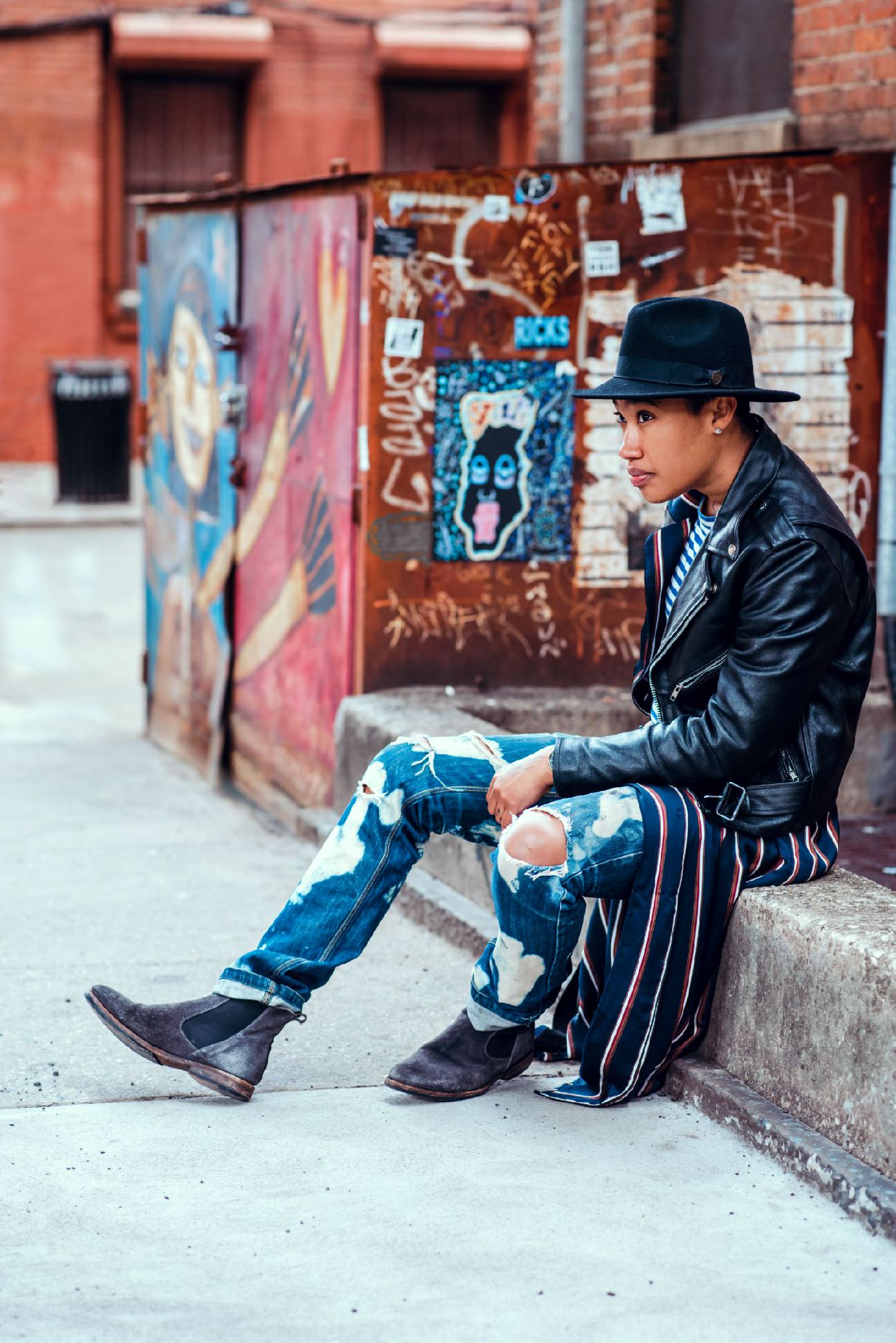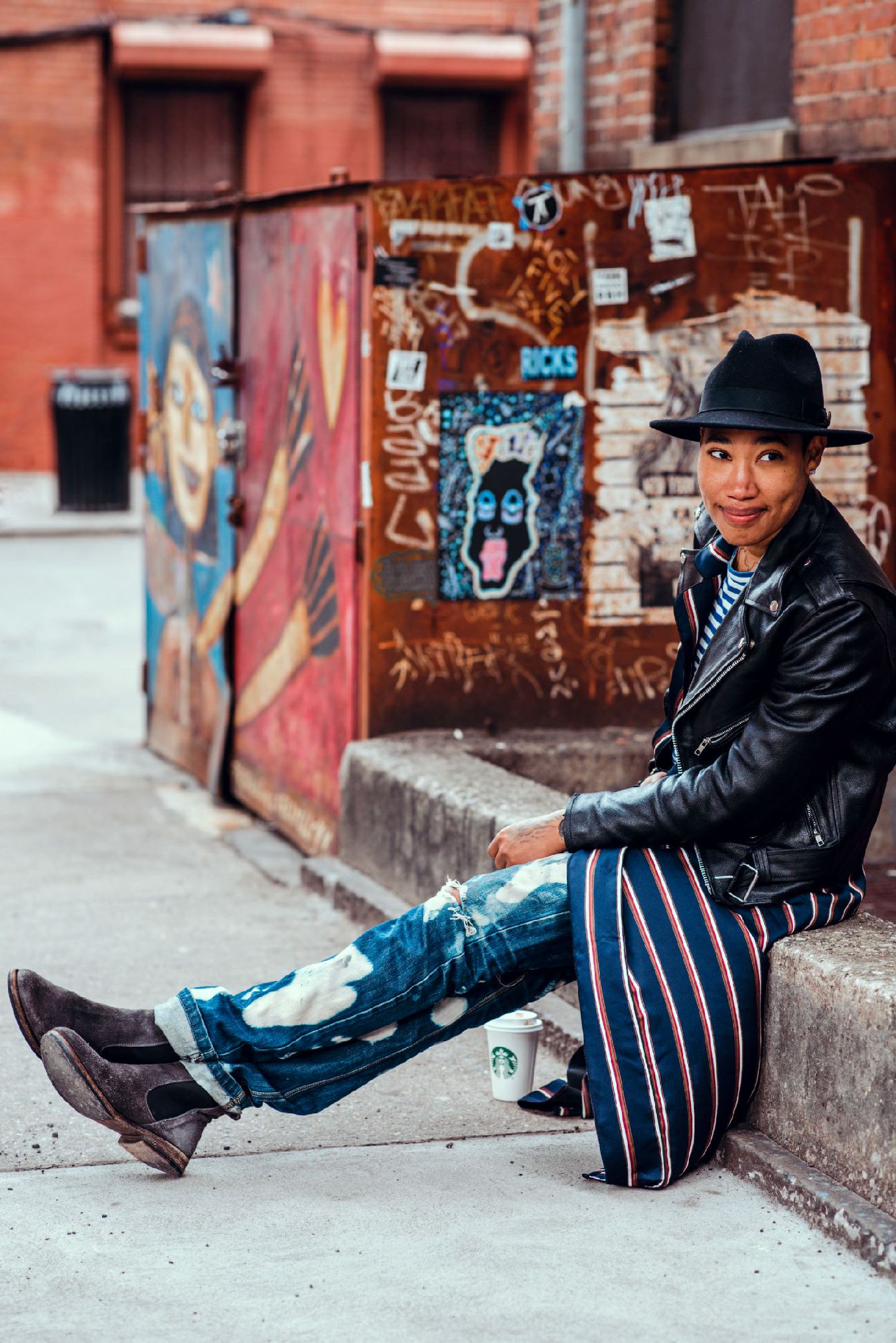 Don't forget fashion is about having fun and self identity. Its about creating what represents you.
I like to peek into thrift stores whenever i do have the chance, I'm not a fan of jeans and very so often I'll purchase a pair. I found these at Buffalo Exchange but felt a little crazy and decided to cut them up and experiment with bleach, long story short with chance on my side they didn't turn out too bad !!! I tried to perfect comfort and style in this look, despite all things the goal is to wear what makes you comfortable. Can't perfect your look outside if you aren't feeling great inside.